Retirement Saving Account (RSA) is a dedicated account opened with a Pension Fund Administrator as specified under Section 11 of the Pension Reform Act of 2014.
Features & Benefits
Mandatory: Every employer with more than 5 employees is mandated by law to open RSA for all employees with a PFA.
Contributory: This means that both the employer and employee will make monthly contributions into the RSA.
Fully funded: The monthly contributions guarantee that the RSA remains fully funded to meet the liquidity needs at retirement.
RSA funds will be accessible once contributor is 50 years old or can be subject to terms and conditions of service. The contributor has a choice of either a Programmed Withdrawal or Annuity option to receive his/her pension.
Strictly supervised and regulated by a regulator that has the power of granting licenses and enforcing compliance with PRA 2014.
Contributors will receive a quarterly Statement of Account.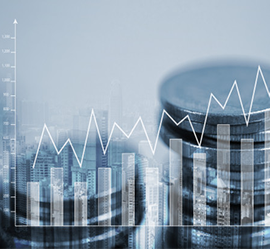 Fund Prices
---
---
---
---
Our Administrative Fee: View Details ₦100 Normal RSA
₦20 below ₦4,000 for Micro Pension
₦80 above ₦4,000 for Micro Pension
Rate of Returns: View Details FUND I - 6.74%
FUND II – 10.74%
FUND III – 13.51%
FUND IV – 12.22%
Number of RSAs Registered: 691,314