As part of our Corporate Social Responsibility (CSR) drive,
we have been involved in various community
services that include:
Direct philanthropic giving
Presentation of education materials to a number of State Governments such as Abia, Bayelsa and Kaduna.
Environmental sustainability initiatives
Provision of Borehole projects for less privileged communities around Abuja and in Zamfara state.
Clothing items in Borno
Purchase and presentation of Clothing items to the Internally Displace Persons Camp (IDP) in Borno State
Exercise books presentation
Presentation of 38,000 copies of 40 Leaves exercise books to Abia State Government.
Food items in Plateau
The Company presented food items and mattresses to Clapai Orphanage in Plateau State
Provision of manual borehole in Zamfara 
Provision of manual borehole at Rawayya Village, Zamfara State
Solar powered  light in Jigawa
To address some security concerns in federal university Dutse Jigawa State, Premium Pension Limited provided solar powered light at some locations within the university.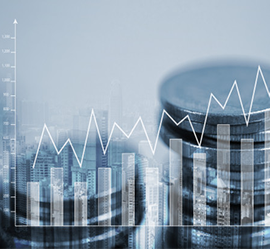 Fund Prices
---
---
---
---
Our Administrative Fee: View Details ₦100 Normal RSA
₦20 below ₦4,000 for Micro Pension
₦80 above ₦4,000 for Micro Pension
Rate of Returns: View Details FUND I - 6.74%
FUND II – 10.74%
FUND III – 13.51%
FUND IV – 12.22%
Number of RSAs Registered: 691,314