Leverage Premium Pension's Core Values for consistency in experience
Discipline
We are self-disciplined. We are diligent and focus in all our efforts. With utmost courtesy, timelines and efficiency we delight our members and colleagues with the quality of our work and service. We show self-restraint and exhibit our ability to always do the right things at the right time.
Empathy
We listen to understand and connect. We give our full attention. We treat our members and colleagues with utmost respect. We care and value each other. We are open to new ideas, input and innovation; our diversity is a strength. We are proactive in providing solutions for the issues our members and colleagues face.
Professionalism
We demonstrate Professional as a culmination of competence, knowledge, and innovation in the solutions and services we provide to our members. We are unwavering in delivering Premium Experience to our members. We are guided by our standard for high quality, positive attitude, diligence, and team work. We consistently leave everyone with a positive view of Premium Pension.
Trust
We embrace integrity as our bedrock in everyday work and in our interactions with members and partners. We are dependable, virtuous and principled. We always keep our promise to each other and to our members. We are transparent in our communications, and can always be relied on.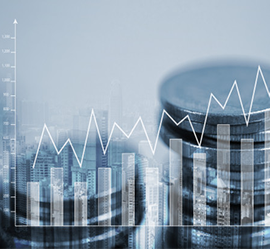 Fund Prices
---
---
---
---
Our Administrative Fee: View Details ₦100 Normal RSA
₦20 below ₦4,000 for Micro Pension
₦80 above ₦4,000 for Micro Pension
Rate of Returns: View Details FUND I - 6.74%
FUND II – 10.74%
FUND III – 13.51%
FUND IV – 12.22%
Number of RSAs Registered: 691,314