Dear Valued Customer,
Premium Pension Limited (PPL), your chosen PFA would like to acquaint you with our retirement benefit processing procedure as part of our customer relationship management and pension advisory services.
Similarly, employees from the private sector who are entitled to accrued benefits from old pension arrangements up to June 2004 would have their entitlements transferred by employers into the Retirement Savings Account for administration in accordance to sections 3 and 4 of the Pension Reform Act 2004.
A checklist of required documents to be submitted is stated below. These are in addition to a formal letter of notification to Premium Pension Limited, in respect of your exit from service.
General Notes
Please always come along with original copies of these documents for sighting so that the photocopies can be admitted.
For normal retiring employees about to attain the stipulated mandatory age of 60 or 35 years of meritorious service, please visit the National Pension Commission at Plot 174, Adetokunbo Ademola Crescent, Wuse II, Abuja to register for the Federal Government Retirement Bond three months to the date of retirement.
For further information on benefit, please call 09-4615700 or email csu@premiumpension.com. Or visit any of our Pension Service Centres at First Bank of Nigeria, Main Branch.
We thank you for your patronage and we wish you happy retirement life.
Signed
Management, Premium Pension Limited (PPL)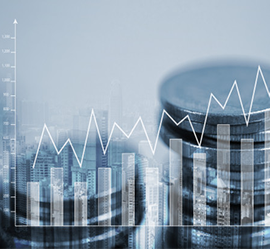 Fund Prices
---
---
---
---
Our Administrative Fee: View Details ₦100 Normal RSA
₦20 below ₦4,000 for Micro Pension
₦80 above ₦4,000 for Micro Pension
Rate of Returns: View Details FUND I - 6.74%
FUND II – 10.74%
FUND III – 13.51%
FUND IV – 12.22%
Number of RSAs Registered: 691,314