Who We Are
Premium Pension Ltd is one of the first set of Pension Fund Administrators (PFA) licensed by the National Pension Commission (PenCom) in December 2005. With over 600,000 members and N700bn Assets Under Management (AUM), we are one of the fastest-growing PFAs, consistently delivering competitive returns.
Our Mission
To grow our members' wealth and enable them to embrace their golden years.
Our Vision
To be the fastest growing top-tier PFA creating value.
The core values we uphold are Discipline, Empathy, Professionalism and Trust. These values form the fabric of the company and bind together the experienced management team which has a strong background in the financial services sector.
More About Premium Pension Limited
We have partnered with First Pension Custodian Limited and UBA Pension Custodian Limited; both of which are licensed Pension Fund Custodians (PFC).
Premium Pension Limited's Milestones
One of the leading Pension Fund Administrators (PFA) in Nigeria
One of the largest customer base in the Industry
One of the largest Assets under Management
Return on Investment is one of the highest
Secured Retirement Funds
Outstanding Retirement Benefit payment
National spread
Diversified customer base including well known corporate names
First Pension Fund Administrator to be ISO 27001 and 9001 certified. Also,

2013 certificate on Information Security Management System (ISMS) by the British Standard Institute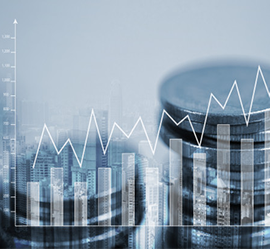 Fund Prices
---
---
---
---
Our Administrative Fee: View Details ₦100 Normal RSA
₦20 below ₦4,000 for Micro Pension
₦80 above ₦4,000 for Micro Pension
Rate of Returns: View Details FUND I - 6.74%
FUND II – 10.74%
FUND III – 13.51%
FUND IV – 12.22%
Number of RSAs Registered: 691,314